Skip to Content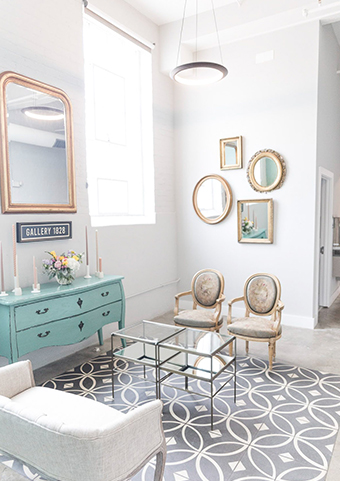 A Storied History
So Many Chapters
Every stay has a story. Originally built nearly two centuries ago as a place of rest, relaxation, and tranquility, The Blackburn Inn & Conference Center is steeped in years of fascinating history and local lore.
Notes and Lore
The Western State Hospital
The Western State Hospital was built in this location because of the Great Philadelphia Wagon Road, which went through the city of Staunton. This was a convenient spot because it was centrally located and an easy access from up and down the east coast.
The Gardens
Four acres of meadowland were purchased in 1837 for gardens, orchards, tillage, and pasturage. These farms were used to help replenish and heal the patients who were staying here, and patients could choose to help out on the farms if they wished to do so.
The Chapel
The 13th President of the United States, Millard Fillmore, visited the hospital in 1851 and attended a church sermon in the chapel building. His friend, a philanthropist who was traveling with the President at the time, donated the pipe organ that still resides in the chapel.
Circular Driveway
The circular driveway leading up to the Blackburn Inn was created by Thomas Blackburn to enhance the grandness of the building, the hospitality of the entrance, and the beauty of the grounds. Not only did he want the property to be a place of healing, but he also wanted it to be pleasing to the eye.
Architecture
The unique architectural features in The Blackburn Inn are the hardwood floors and classical molding around the doorways, both of which date back to the day it was built. The transom windows on the third floor were the inspiration behind the Blackburn logo.
Gazebo
The gazebo is located just to the right as you come up the main drive. It was built in 1877 and is original to the property. It has since been restored and is still in use today.
The Fountains
The twin fountains that greet you as you are coming up the drive are the original fountains created by Thomas Blackburn. The fountains were a part of a later-added landscape plan in 1871. They have since been restored and are still in use to this day.
Iron Fence
The iron fence that runs along the outskirts of the property was installed in 1848. It was not built to keep patients in – but to keep the Staunton residents out! Since no parks existed in town at that time, it was common for Staunton residents to use the front lawns as a picnic area, which was not conducive to the privacy of healing patients.